Deal Update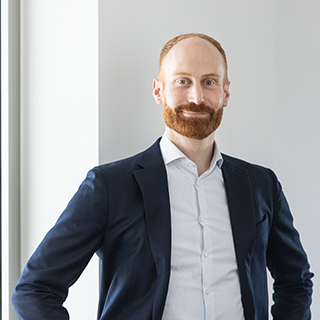 Dr. Martin
Schaper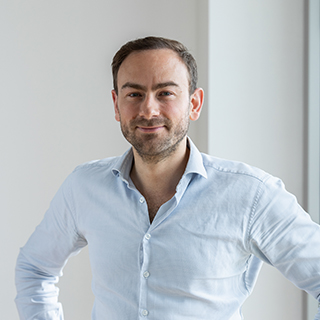 Dr. Benjamin
Ullrich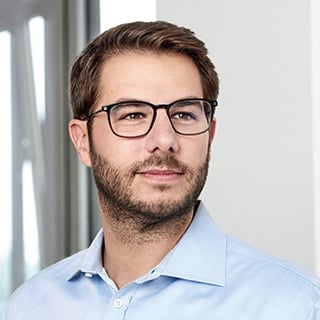 Dr. Frederik
Gärtner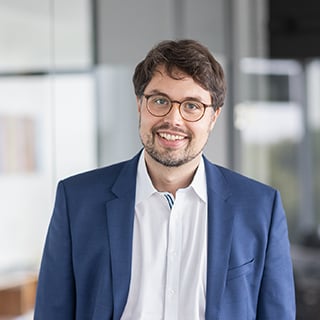 Dr. Sebastian
Schödel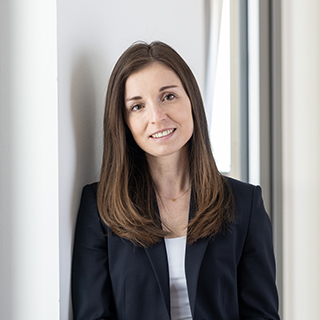 Dr. Martyna
Sabat
Dr. Adrian
Haase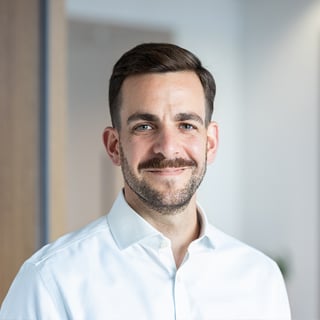 Matthias
Kresser
Christiane
Schnitzler
Berlin – At YPOG, every single day the team works hard to help their clients achieve their strategic goals by providing comprehensive legal advice with specialization in the fields of Tax, Funds, Transactions, Corporate and Litigation. In recent weeks, YPOG has again been involved in a large number of transactions in the startup sector. Among others, the investors Project A, Vorwerk Ventures, PERI and FRIBA recently relied on the expertise of the boutique law firm with offices in Berlin, Hamburg and Cologne.
-Project A invests in sennder
Martin Schaper and Martyna Sabat advised Project A on its further investment in digital shipping company sennder. The investment came as part of sennder's Series D funding round expansion of more than $80 million. This brings the funding round to more than $240 million. The round is led by Baillie Gifford, who have also previously invested in companies such as Amazon, Tesla and Spotify. Since its founding, sennder has thus received more than $350 million from investors. With a valuation of more than $1 billion, sennder says this makes it the most valuable digital forwarder in Europe. With the fresh capital, sennder aims to further accelerate its growth trajectory and consolidate market position in its core markets. sennder is supported, in addition to existing investor Project A, by numerous other leading investors, including Accel, Lakestar, HV Capital, Next47, Scania Growth Capital, Earlybird and Perpetual. Further information can be found here.

Team: Dr. Martin Schaper, Partner | Dr. Martyna Sabat, Senior Associate
-lively acquired by neworld
Benjamin Ullrich and Christiane Schnitzler advised senior living operator lively on the investment by the investment company neworld. neworld invests along the entire utilization chain of real estate. Hamburg-based startup lively, founded by Christina Kainz and Constantin Rehberg, offers modern living space with connected communal areas and optional services to enable people aged 65 and older to live comfortably and diversely in old age. The residential quarters are to comprise at least 80 apartments and around 4,000 square meters of floor space. Target markets are cities with a population of 15,000 or more and suburban regions with a focus on the Hamburg metropolitan region, North Rhine-Westphalia and the Rhine-Main area. Further information can be found here.

Team: Dr. Benjamin Ullrich, Partner | Christiane Schnitzler, Associate
-Vorwerk Ventures invests in Avi Medical
Benjamin Ullrich and Adrian Haase advised Vorwerk Ventures on its investment in the startup Avi Medical. The Series A financing round led by Berlin-based health tech fund Heal Capital and New York-based investor Addition raised €28.5 million. In addition to those mentioned, Picus Capital, Idinvest Partners, 3VC and Claret Capital Partners also invested. Vorwerk Ventures is a now independent venture capital fund that emerged from the Vorwerk Group at the end of 2019. Founded in Munich in 2020, Avi Medical is building patient-centric, technology-enabled medical practices designed to deliver an unprecedented convenient, personalized and holistic digital patient experience. More information can be found here.

Team: Dr. Benjamin Ullrich, Partner | Dr. Adrian Haase, Senior Associate
- PERI invests in Cosuno
Frederik Gärtner and Benjamin Ullrich advised PERI, a manufacturer of formwork and scaffolding, on its investment in software developer Cosuno as part of its Series A financing round. The round is worth €12.5 million and was led by US investor Spark Capital, known for investments in Twitter, Slack and GetYourGuide, among others. Previous investors Cherry Ventures and the founders of AUTO1 Group also joined the round. Family-owned PERI is one of the world's largest manufacturers of formwork and scaffolding with 9,400 employees. In addition to its headquarters in Weißenhorn near Ulm, the company operates more than 60 subsidiaries and over 160 logistics locations worldwide. Cosuno offers a SaaS solution that optimizes traditional, manual processes for the procurement of subcontractor services and materials for construction projects. According to the company, since its launch a year ago, a construction volume of more than €1 billion has already been handled via the software. The new capital will be used to develop further functions of the software and for international expansion, it said. Further information can be found here.

Team: Dr. Frederik Gärtner, Associated Partner | Dr. Benjamin Ullrich, Partner
-FRIBA invests in ITM
While working at YPOG's predecessor firm SMP, members of the YPOG team advised FRIBA on its investment in the radiopharmaceutical biotech company ITM Isotopen Technologien München AG. The financing round has a volume of over €25 million. The equity financing was provided by both existing and new investors: in addition to FRIBA, these include parties close to Portland Holdings and related parties. According to the company, the funding will support the company's ongoing global expansion, the addition of new development programs to its precision oncology pipeline, and the clinical development of ITM's existing product candidates in a variety of oncology indications. The €25 million equity investment was in addition to the €90 million convertible bond financing round completed in April 2021. Further details of the financing were not disclosed. FRIBA Investment is a single family office operating from Bremen and Hamburg with a corporate tradition of industrial origin dating back to 1875. With a family-hanseatic character, the family office pursues an investment strategy that promotes the individual commitment of high-performing leaders and emphasizes sustainable business practices. The investment focus is on direct investments in private equity, real estate and venture capital ventures in Germany and Europe. Further information can be found here.

Team: Dr. Benjamin Ullrich, Partner | Dr. Sebastian Schödel, Associated Partner | Dr. Adrian Haase, Senior Associate | Matthias Kresser, Senior Associate
About us
YPOG is a boutique law firm for tax and business law which is active in the core fields of Tax, Funds, Corporate, Litigation, Transactions, IP/IT and notarial services. The Team at YPOG represents a broad client base, which ranges from emerging technology companies and family-run SMEs to large corporations as well as private equity and venture capital funds. YPOG is one of the leading players for venture capital, private equity and fund structuring in Germany. The firm and its partners have been recognized nationally and internationally by JUVE, Best Lawyers, Legal 500, Focus and Chambers and Partners. Today, YPOG has more than 70 experienced lawyers and tax specialists and a notary, in three offices in Berlin, Hamburg and Cologne. More information about YPOG: www.ypog.law and www.linkedin.com/company/ypog.